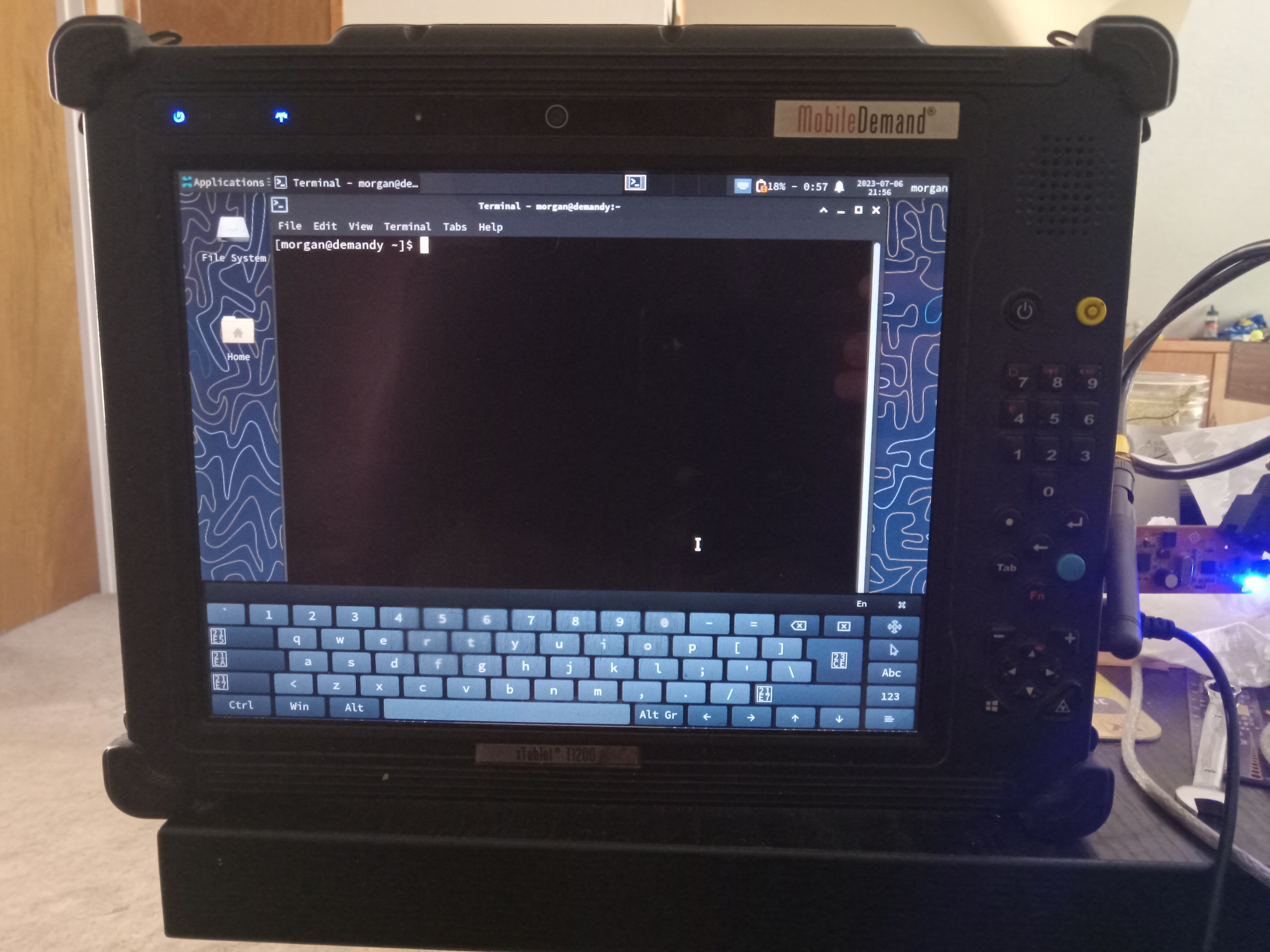 As I'm deploying more LoRa nodes I find myself needing a more capable debugging system. While at home I simply use an SDR connected to my desktop to ensure devices are transmitting as expected. In the field that is a loftier goal. I've tried using an SDR connected to an Android phone with limited success, this seems to just kill the battery more than anything. Additionally one of the goals I had was a battery backed computer that could be semi-permanently mounted in my truck.
Going to have a small batch of unpopulated PCBs available in the new OiT Electronics shop. Selling these will help with a final revision of this PCB that will correct some of the mistakes that made manufacturing and bring-up too difficult to make continuing worth while. Get one now!
I found myself in a conversation about ESP32 boot times. Specifically the time it takes from boot until user code can do something useful with an IO. As this was something relevant to Richmote but I didn't have any actual data I decided to do a simple setup to measure the results. My test setup consisted of two probes one connected to the RST line and the other to a random GPIO.